Eighteen years after the attacks on September 11, 2001, people still look at photos of that day and watch the almost two decades old news coverage.
Wednesday marks the 18th anniversary of the terrorist attacks, which claimed the lives of almost 3,000 people. To commemorate the historic tragedy, ceremonies are held nationwide and teachers often mark the day with lessons tied to the event.
Everyone reflects on that day in history in their own way and for some, looking at photos and watching clips of live broadcasts serves as a reminder of what occurred.
Photos From 9/11 Terror Attacks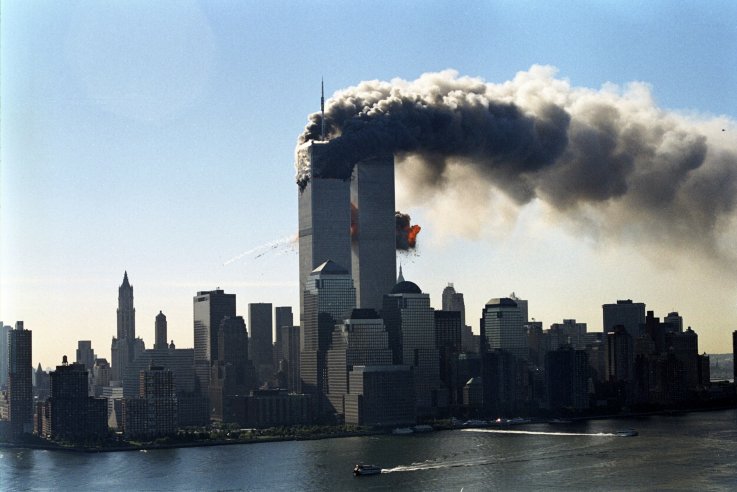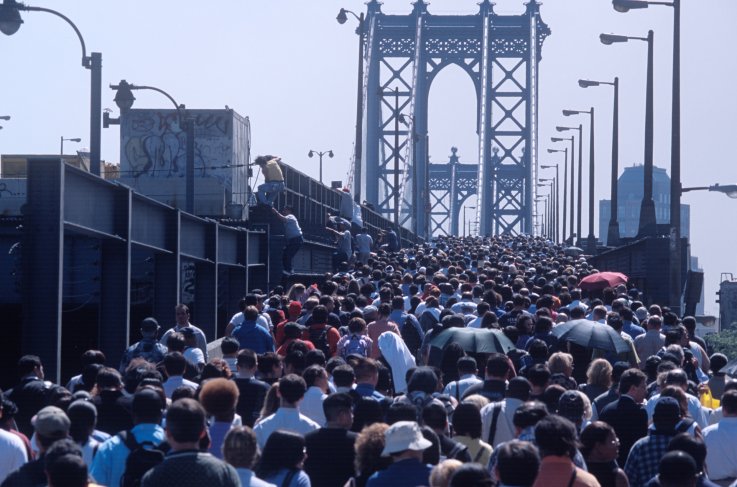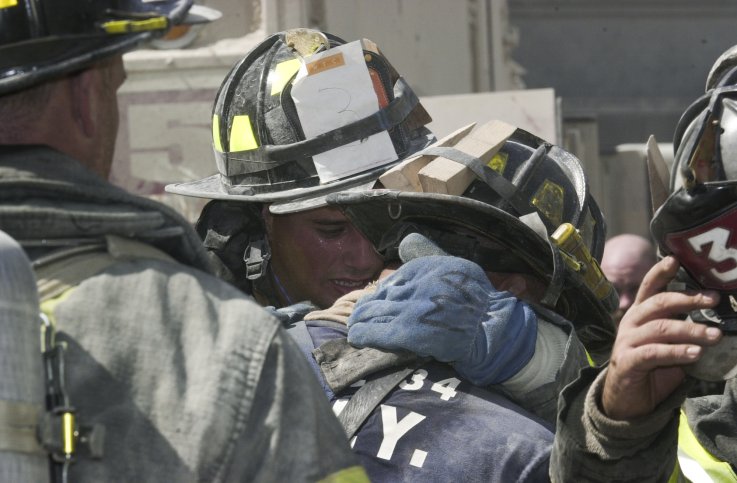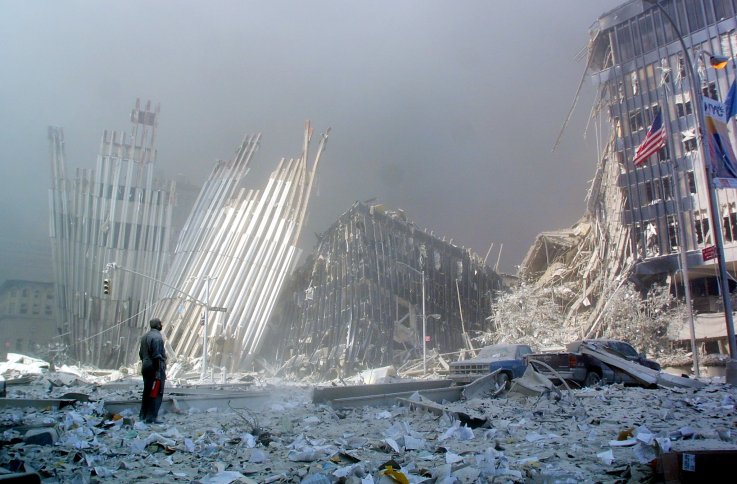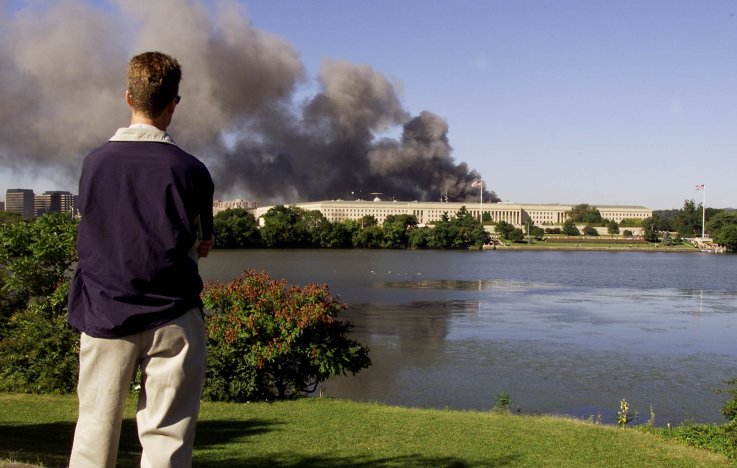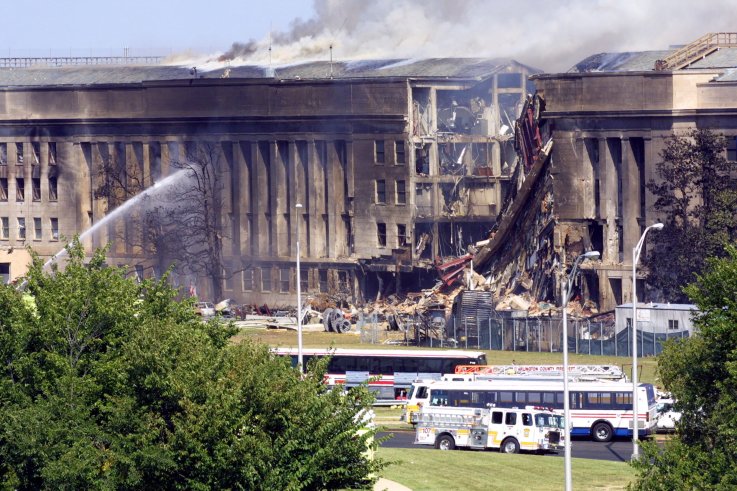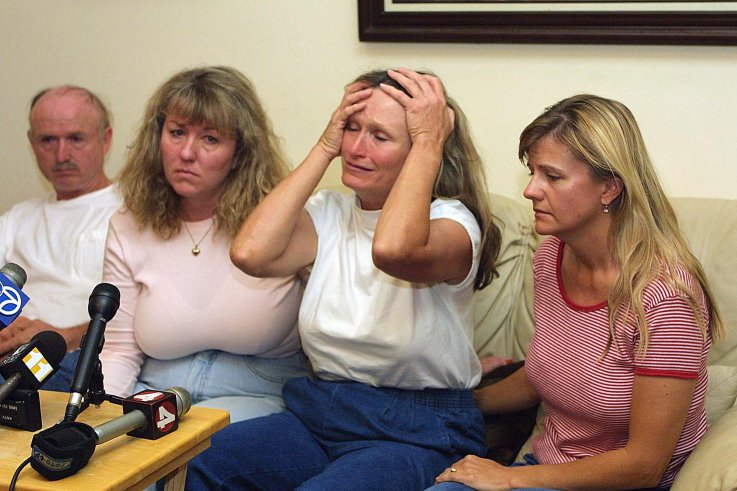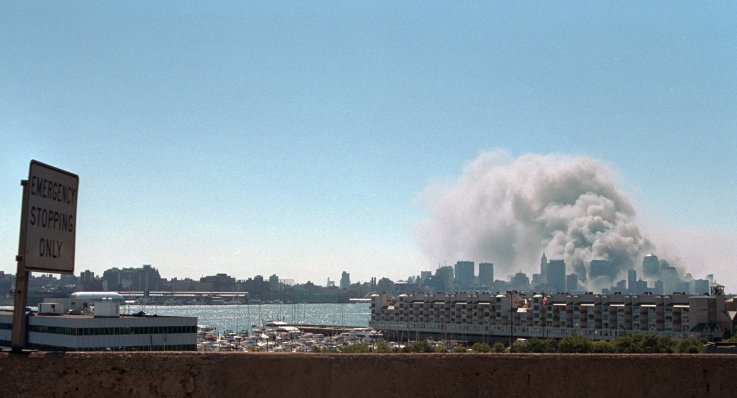 9/11 News Coverage
On that day, CNN had eyewitness Winston Mitchell on the phone, who described that the plane went into the building. As Mitchell was sharing his take on the number of floors that were impacted, during the live broadcast an explosion occurred and Mitchell said people on the street were running.
Bryant Gumbel, then working for CBS News, was on air and talking to a person who could see the World Trade Center from her office window. The live report was running when the second plane hit the east tower, at which point, she yelled, "Another plane has just hit another building! It flew right into the middle of it. That definitely looked like it was on purpose."
When Gumbel asked why she thought it was on purpose, the woman, said, "Because it just flew straight into it."
As the attacks were unfolding, Harvey Kushner, described by Fox News hosts as a terrorism expert, said on the morning program that it was too early to speculate who was responsible. However, given that it was a clear day, Kushner said it was hard not to think it was a "horrifically planned incident."
Gumbel was also responsible for reporting on the attack at the Pentagon. Along with footage of the building, Gumbel described the scene as having large amounts of smoke and said he didn't know if the destruction was caused by a bomb or an aircraft that targeted a symbol of the United States' power.
Longtime reporter Dan Rather was also on the desk around the time of the attacks and began a segment by informing viewers that there was a high level of uncertainty.
Coverage at the time largely focused on the Pentagon and World Trade Center. However, as they showed footage of one of the towers falling, King 5 News, an NBC affiliate based in Seattle, informed viewers that Somerset County Airport officials confirmed a large plane crashed. That plane was later identified as United Airlines Flight 93, which was one of four planes that were hijacked.
At the time, the anchor noted that they were unaware if the plane crash was related to the attacks at the World Trade Center and Pentagon. The public would later learn of the heroism of passengers and crew members who fought back against the hijackers in an attempt to regain control of the plane.