ELBERT, Colo. — A 12-year-old girl from southern Colorado is competing for the world junior title at the National Finals Rodeo in Las Vegas, Nevada.
"When I was more like little I thought that it was the funnest thing on planet Earth to do," said Savannah Roberts, who is among a handful of African-American competitors in Colorado. "Once I got a little bit older I was like, 'Wow, I think I could really be good at this and I could really go somewhere with it.'"
Savannah started her barrel-racing and pole bending competition Tuesday. KRDO spoke with Savannah and her family before they headed to the rodeo contest for a second year in a row.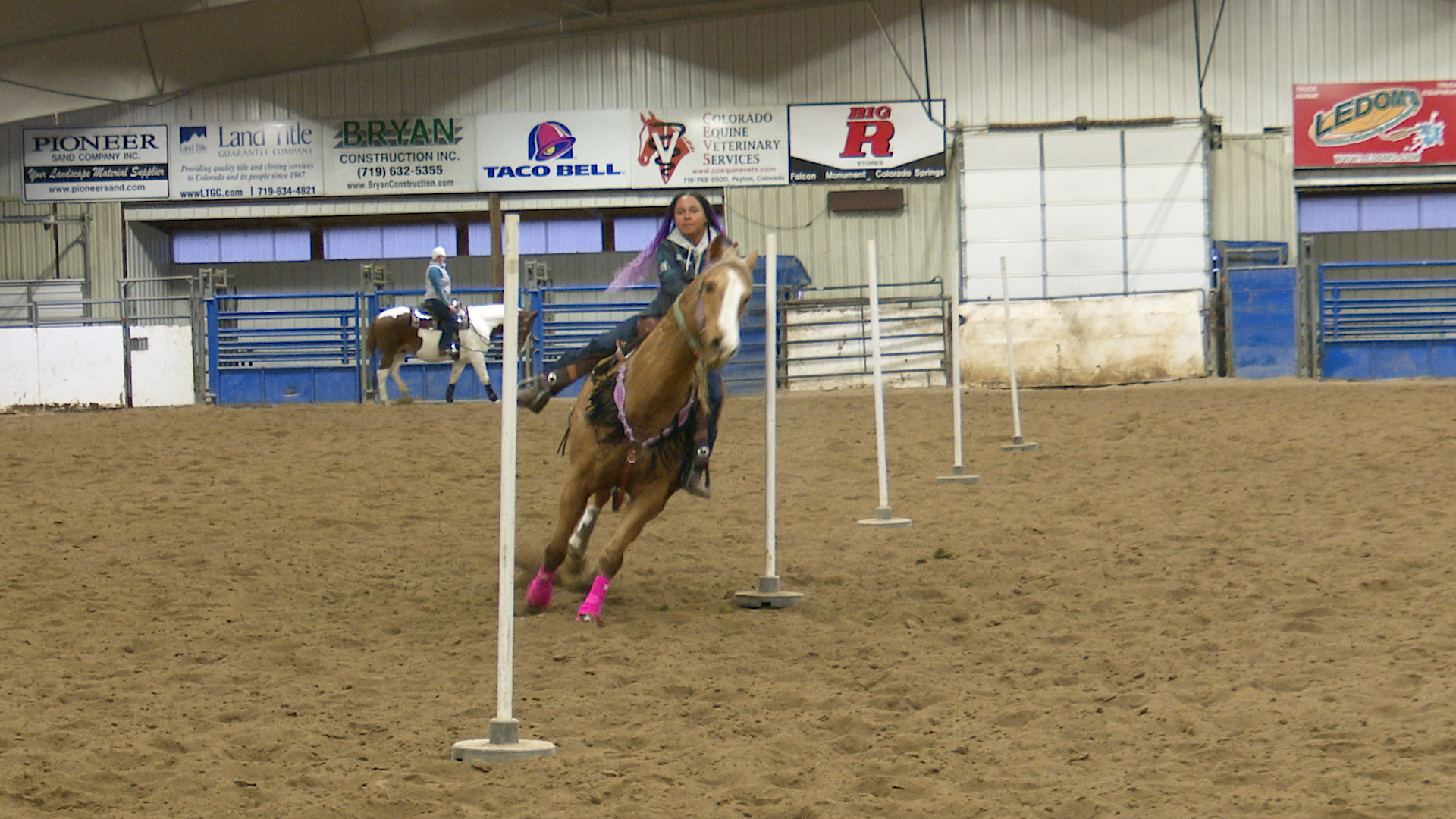 Aleeyah Roberts, Savannah's older sister and coach, says rodeo contests are gaining traction in the U.S. and her sister is helping the growing popularity.
"I'm extremely proud of her because there's a lot of odds that she faced going into this," Aleeyah said.
While equestrian sporting events are popular in the United States, the two African-American sisters are a rarity in a sport comprised mainly of white male competitors.
Aleeyah said people like Fred Whitfield, who became the first black man to win the All-Around Cowboy Championship in 1999, have helped break stereotypes. Still, Aleeyah says there's room for improvement when it comes to diversity in the rodeo lifestyle.
"I'm representing as an African-American woman out here doing a sport that is predominantly white," Aleeyah said. "I'm hoping it's going to motivate other younger women and men that are African-Americans to come out and do something different. Go into a sport that doesn't have very many different ethnicities."
Savannah says she's never encountered any discrimination when competing or fitting into the rodeo culture, but she embraces her slight differences.
"It really makes me stand out which is what I like a lot and I've never had a problem with it," she said.
Warren Roberts, the father of the two rodeo girls, says he doesn't focus as much on skin color. Still, he says he's proud of his daughters and tries to help however he can.
"Proud of the work they put in," he said. "They usually handle themselves really well. Well-behaved kids so I'm just proud of them."